NECKLACES
BRACELETS
RINGS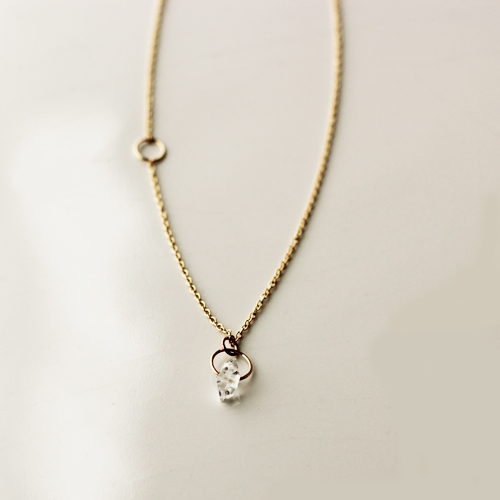 Arie
For those of you who have followed our line for the past 16 years,this may seem familiar to you....This fine cable chain necklace has a 1/4" diameter ring drop with a "HERKIMER DIAMOND". Has a side accent ring for the weight,so the clasp does not move around to the front as easily. Available in:
G- all 14k Y gold
SSG- Sterling Silver chain w/ 14k rings
SSGOX- As above with blackened chain
If you don't see the length you need, please email us with your inquirey. "HERKIMER DIAMONDS" are quartz crystals found only in New York State....