NECKLACES
BRACELETS
RINGS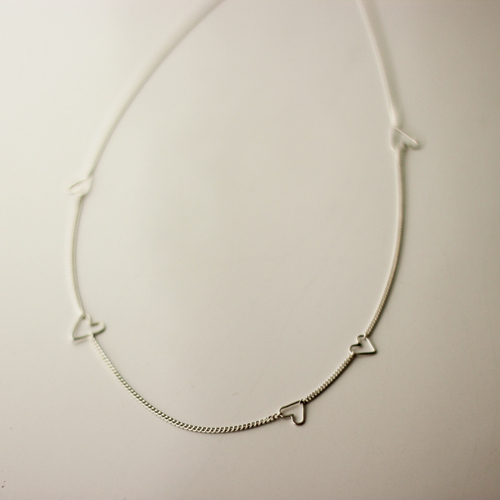 Honey 5
This necklace has 5, mixed-size hearts going around your neck. Pricing starts at 16.5" long,but may be ordered in lengths up to 20.5" long. Email us if you don't see the length you need....
SS: ALL STERLING SILVER
SSG:STERLING CHAIN W/14k HEARTS
SSGOX: AS ABOVE WITH DARKENED CHAIN
G: ALL 14k YELLOW GOLD
Click on "Additional Views" to see more pictures....